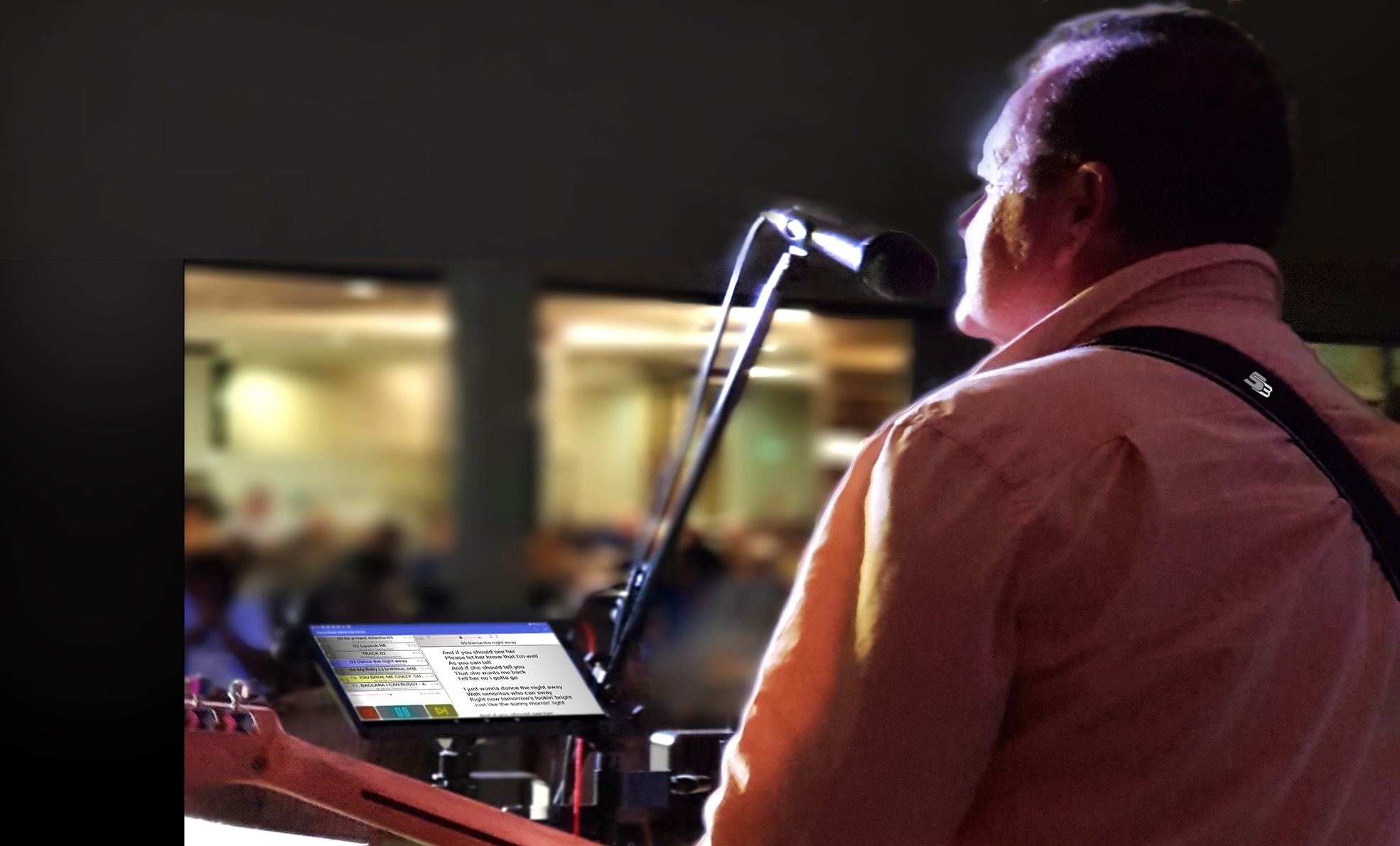 Android application on GooglePlay
Audio Player specialized for live performance
Stage backing track player showing lyrics
Professional audio player for gigging musicians playing with backing tracks live.
Ideal for Singers & Musicians Performing on Stage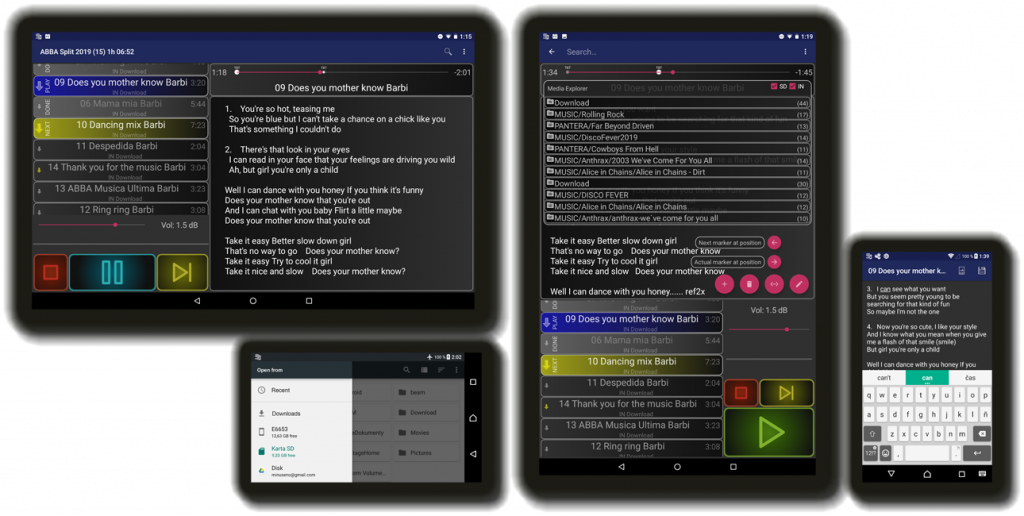 Play your custom setlists. You can create as many as you want.
See cusomized lyrics. Edit and Devide it on smaller parts.
Do Your gig with your tablet!
---
How does it look like:
---
Basic features:
Save as many custom Playlists as you want in your device.
Rearange playlist with drag and drop even during playack.
Mark as DONE when track fiished.
Sofisticated PLAY/NEXT behavior automatically load next song.
Autopause is a default, but you can disable it for each track separately.
Unlimited text changes during song progres. No scrolling needed.
Zoom in/out Lyrics Text font size with two fingers gesture.
Volume adjustment from -12 to +6 dB for each track separately
Folder based media Explorer with integrated quick search.
SD card suppored, (you must allow the write acces to SD)
Easy copy your tracks in other device without loosing your data (lyrics and voume adjustment)
Two different layouts for landscape and portrait orientation.
Screen keeped from sleeping.
By droping your main activity playback service in notification area keep playing.
Works on every screensizes.
Works on every android version 4 and higher.
---
Just copy your files on your device, and follow these steps.
Read More:
For gigging musicians is esential to work with Player, whitch allow the Autopause and show you the lyrics.
You deside the moment in whitch your next backing audio have to start.
You can create your own Playlist , sort it … , disable autopause for each track separately if needed, then save it and you are ready. But dont be worry. During the performance, every jump in every moment, is allowed for you. The player will remember whitch song you have done in your performance.
Every track you have in your device, you can assign one or more text changes for it, so the StageBaxx will always show you the right lyrics during your performance. Just copy your backing track audio files in your android device inernal storage or even SD card, and assign new propeties for them. This player is complete offline solution for your gig.